Friday, November 16, 2007
Food For Thought Scripture #29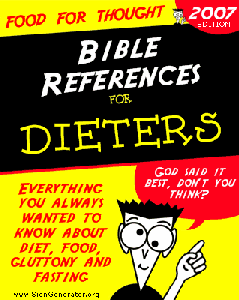 Joe 2:12 "Even now," declares the LORD, "return to me with all your heart, with fasting and weeping and mourning."
Posted at 12:36 am by editor
teeyai555


November 26, 2007 03:47 AM PST



Thank you for your share diet book. :)
Cheap Generic Viagra


October 17, 2011 10:05 AM PDT



I found your blog very interesting and very informative..